Medic 2.0 Monitoring Device is a specially developed application with the aim to ensure safety of lone employees at risk workplaces (without the need of using a cellphone).
Our Monitoring Device consists of the Samsung Galaxy LTE Smart Watch and specially developed Medic 2.0 Application.
For Czech customers: In compliance with and as amended by Act No 309/2006 Coll., Section 5, Paragraph 1, Letter e), employers are obliged to secure employees´safety, especially in view of rendering early first aid.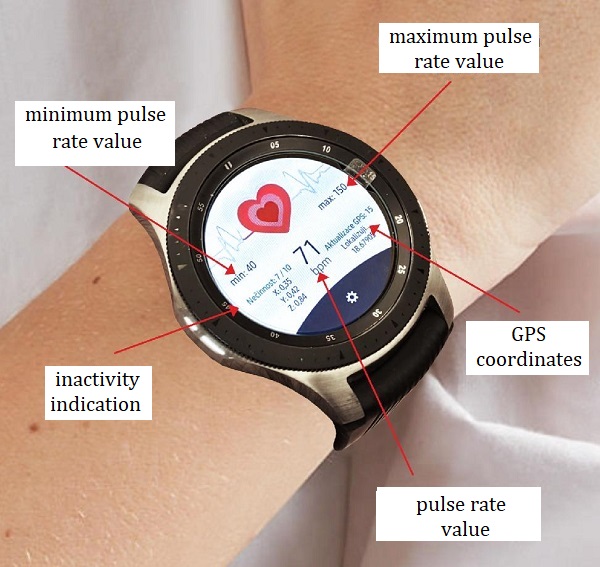 Medic 2.0 set
The set consists of:
the Samsung galaxy LTE Smart Watch and,
the User Manual (with eSIM not being included).
As to language variants, Czech or English can be chosen.
Obtained data is not registered anywhere. Thus, there is no clash with GDPR.
The following relevant values of parameters indicating the current state of health and (in)activity of the monitored person can be continually observed:
Maximum/minimum pulse rate
Inactivity of the device
Current position of the device
SOS alarm
Based on this information, the early first aid can be provided, if necessary.
Functionality of monitoring main life functions
Warning about nonstandard situations via telephone calls.
If predefined threshold limiting values are exceeded, the preset telephone number is dialled.
Warning about nonstandard situations via text messages.
In such cases the SMS, notifying the event, specifying the GPS coordinates (current position of the monitored person) including the link to the Google Maps, is sent off.